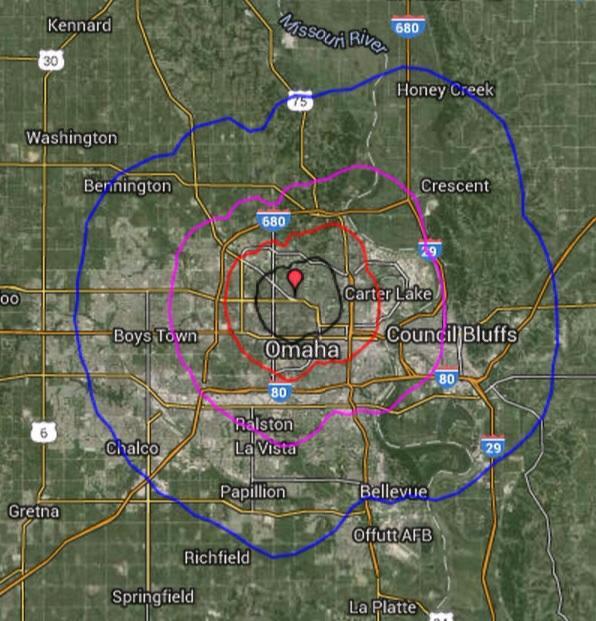 Who We Are
Omaha Community Broadcasting was incorporated on January 12, 1990 as a federal register 501c3 Nebraska non-profit entity. Omaha Community Broadcasting broadcast "Local Talk & Music Radio Shows" with a local, regional national musical mix.
Our diverse market and coverage area of 800,000+ people includes 95.7fm "The BOSS", 1690am "The ONE", our websites www.957fmtheboss.com, www.1690amtheone.com, and 95.7 TuneIn Radio mobile apps.
Since 2009, Omaha Community Broadcasting has operated internet radio 1690am "The ONE" and established 95.7fm "The BOSS" on Dec. 28, 2014 in Omaha Ne. Our mission is to provide the community the opportunity to inform, cultivate & educate the OMAHA Metro area by creating a "Community Access Radio" programming Format.
Since radio is not a "subscription-based" service, it is impossible to tell how many people are listening to radio stations at any one moment. However, according to Neilsen Ratings we have over 13,000 weekly registered listeners on our FM frequency 95.7 and internet station 1690am The One, together reach a potential listening audience of over 800,000 thousand people.
Boss Radio launched our online streaming service in 2009 on all Phone platforms by using the phone app Tunein'radio. Since we started streaming online, we have averaged 13,000 listeners a month with an average listening time of over 4 hours. All of our apps combined have been downloaded over 14,000 times. With listening audiences around the world, our online streaming is reaching a whole new generation.
Boss Radio utilizes Facebook, Twitter, YouTube, LinkedIn, Instagram and e-mail marketing to stay connected to its listeners. We believe that a radio station needs to stay connected and build relationships with their listening audience. Our total reach with our social media marketing is over 33,000 people monthly.
*ALL support is 100% tax deductible, consult your tax advisor.
*Your brand or service reaches a global audience with online streaming.
*Bonus sponsorship rotating throughout the day when inventory is available at no additional charge!
*A portion of your underwriting donation goes to help people in your community.