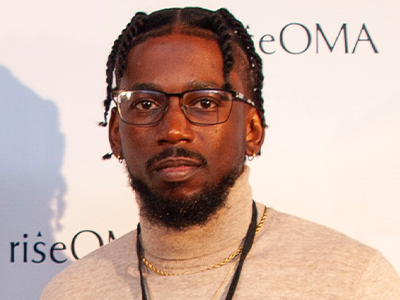 Tre William King, is currently the Program Director of internet radio stations 1690 AM (The One) and 95.7 FM (The Boss), which gives a "Voice to the Voiceless" in Omaha since Spring 2020. His programming consists of localism where, we highlight small business, nonprofits and musical artists in our metro area.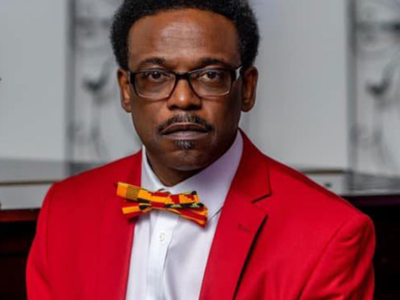 William King, Jr., is the CEO of Omaha Community Broadcasting, a non-profit media company that includes internet radio stations 1690 AM (The One) and 95.7 FM (The Boss), which gives a "Voice to the Voiceless" in Omaha and the founder of Media King Communications, a Nebraska corporation and a national certified Minority Business Enterprise (MBE) who "Connect the Unconnected " by providing affordable Internet services to homes and businesses. He started his broadcast and communications career after broadcasting on CTI Cox cable ch. 22 public access television in 1998.
Mr. King grew up in the Hilltop Homes public housing project after moving to Omaha with his parents when he was 3 months old. His father William served in the Air Force and was stationed at Offutt Air Force Base. His mother Mary raised her son alone, after her husband was stationed aboard. His mother couldn't read or write and picked cotton, although uneducated his mother made sure William received his education through all her sacrifices.
After graduating from Bryan High School in 1983, he attended Midland Lutheran College (now Midland University) and graduated in 1987 with a Degree in Behavioral Science. He excelled in athletics, obtaining 1st team All Conference honors in Basketball and All American status in the triple jump, after placing 2nd place at the NAIA National Track Meet. In 1997 he was inducted into Midland University's Athletic Hall of Fame for basketball, track and his community organizing work in Omaha.
All his work history includes helping people, from being a Douglas County probation officer for seven years to running Positive Havoc boys and girls college basketball recruiting camps, that helped them qualify for college scholarships. His experience consists of aspects of counseling, human resources, public policy, political organizing, human services, sales, public relations, management and court systems.
In 2004 he ran for the Douglas County Board, he didn't win, but landed a job that lead to running Mayor Fahey North Omaha campaign office to victory. He's been campaign manager for Prof. Larry Bradley and was instrumental in forming the Nebraska Democratic Party Black Caucus.
Presently, William's company Media King Communications will complete building their first Internet infrastructure project on the Omaha Indian Tribal Reservation in Macy, Nebraska, in February 2021. Also, his broadcast station 95.7 The Boss was voted #1 Urban radio station in Omaha and will be launching their Internet infrastructure project in North & South Omaha in the summer of 2021.
Testimonials
There is a station for everything you can think of – and then some. I usually have Underground 80s going at any given time, and the amount of new wave artists and music I've discovered through it is second to none
I love The Boss 95.7 FM! I've been exploring different internet radio stations and nothing compares
They are one of the best in Internet radio and broadcasting